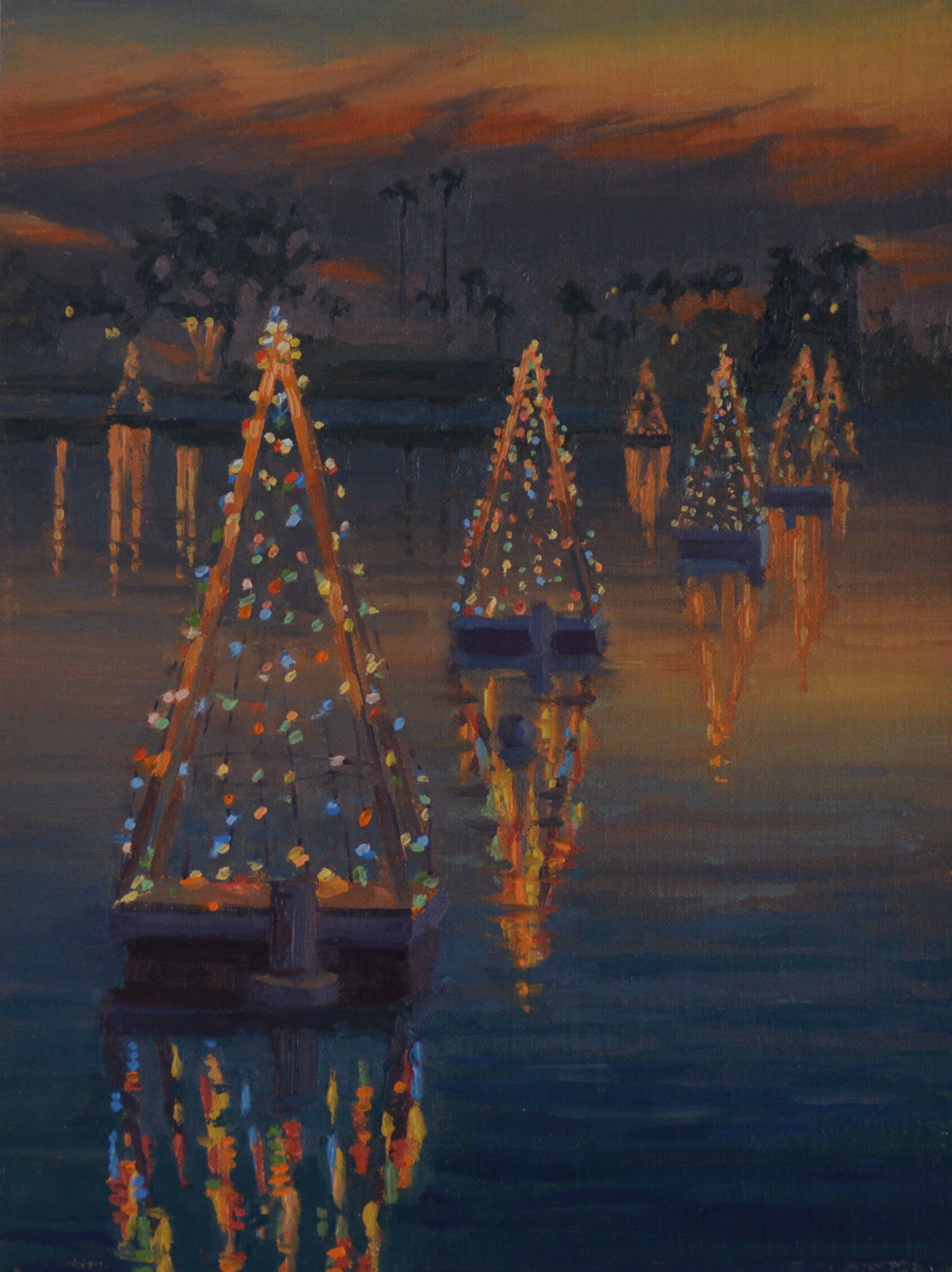 All Lit Up
At the end of each year in the waterways surrounding Belmont Shore and Naples, a grouping of Christmas trees dot the water and are lit each night at dusk starting on Thanksgiving and going through the holidays to mid-January.
The trees are maintained, erected and set in place by the city's Marine Bureau, but the cost of the trees is divided among a number of civic groups. They have been a marvelous fixture of the neighborhood for over sixty years and counting.
This is a 12"x9" original oil painting and comes in a gallery style frame.
sold out