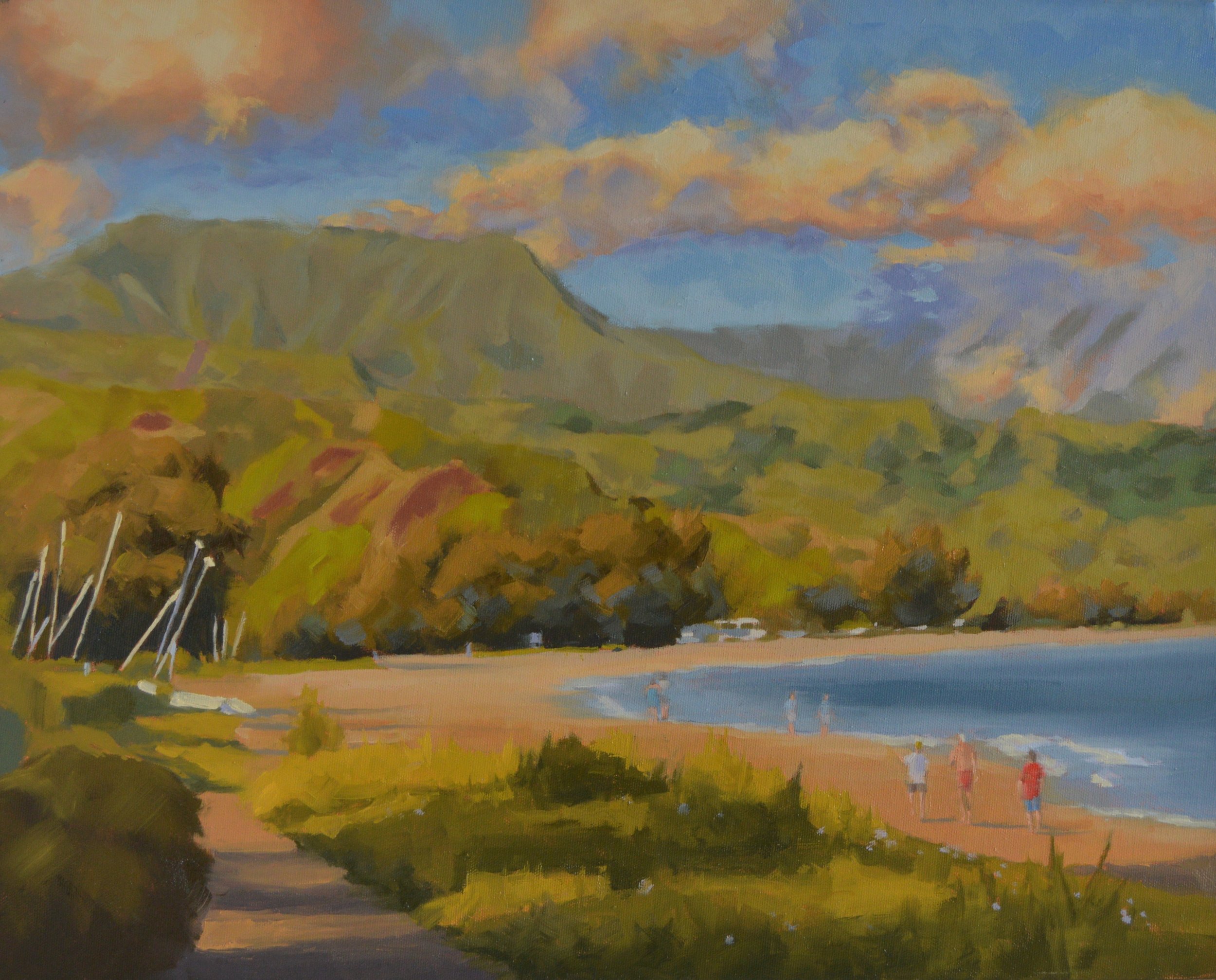 A Day at Hanalei Bay
This piece was painted on a trip to the north shore of the island of Kauai, and this scene is at the beach near the town of Hanalei. The beaches in Kauai are like nothing else I've seen, with the gorgeous lush greenery growing up the mountains in the backdrop.

This is a 16"x20" original oil painting and comes framed in a gallery style frame.