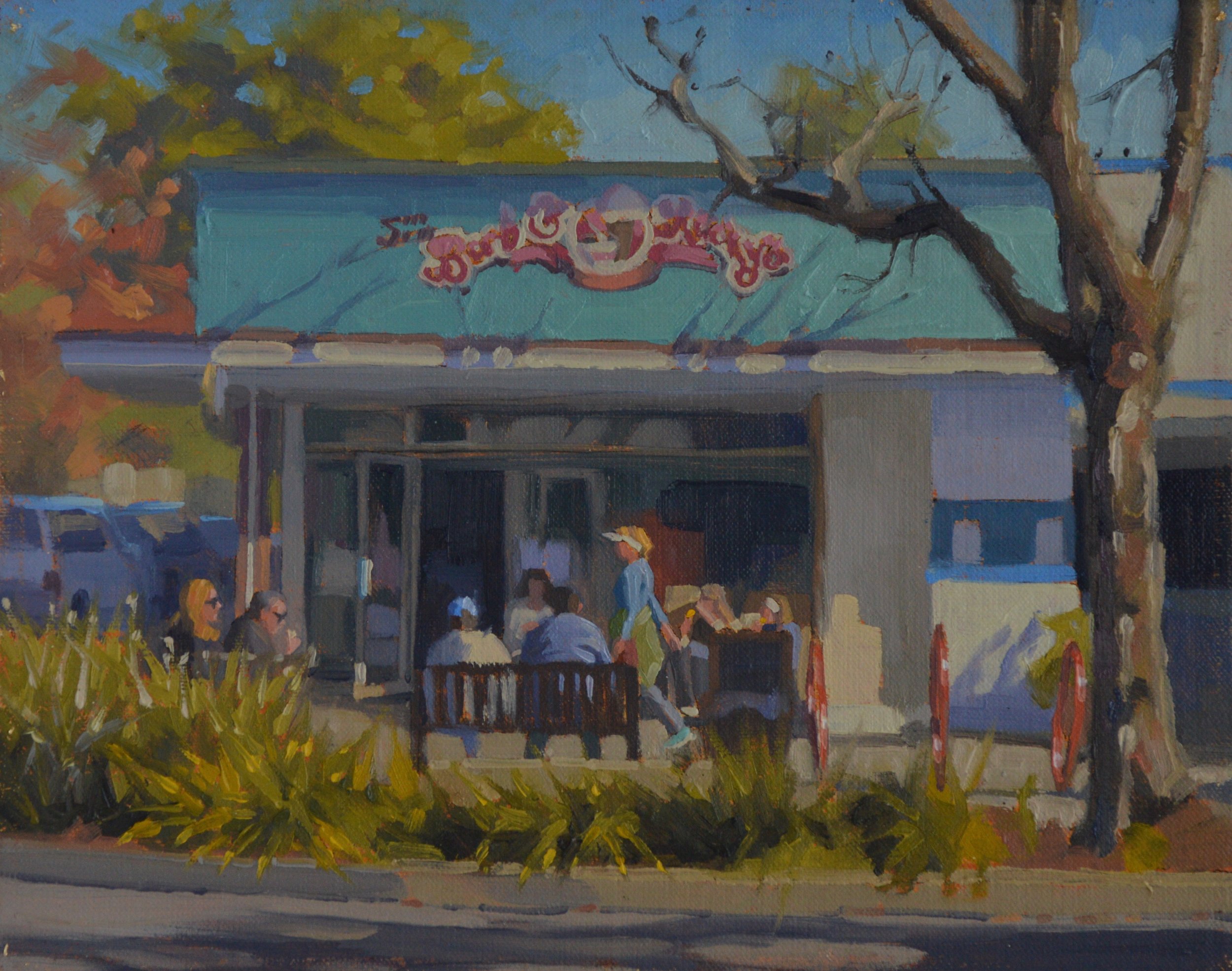 Bert & Rocky's
This piece was part of the Holiday Small Works Show at Saga Fine Art in Monrovia, CA.
I painted this one day when I was visiting a gallery in Claremont, CA. It's a quaint town which has several small colleges surrounding it. Bert and Rocky's is a landmark and it was a warm, sunny California day so there was a line out the door and everyone was enjoying the ice cream.
This is a 8"x10" original oil painting and comes in a gallery style frame.
sold out